Stephen Wayne Anderson, 48, was executed at San Quentin State Prison on
January 29, 2002 at 12:01am for the 1980 murder of Elizabeth Lyman.
Anderson was one of 607 people on California's death row.
The work of Anderson's court-appointed trial lawyer, Don Ames, was previously ruled
so deficient that two other men he represented who were sent to death row
had their sentences voided by the U.S. 9th Circuit Court of Appeals.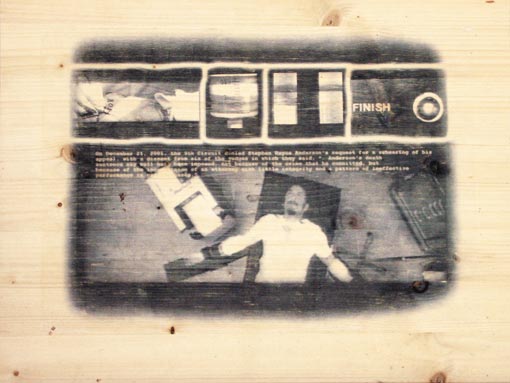 See ya in Hell, Anderson